Linual Anthony White, Jr.
Department: Lompoc
Deceased: December 06, 2017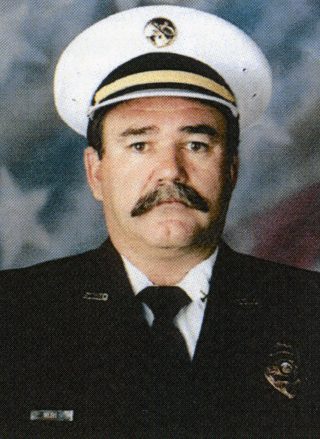 Linual Anthony White, Jr.'s career as a firefighter was inspired by his father, who was also a firefighter. He began his 32- year career as a firefighter with El Centro Naval Air Station, where he served for 25 years before joining the Lompoc Fire Department. He was named Lompoc's fire chief in 2002, serving until 2009. Linual was active in his community, serving area foundations and was also elected to the Lompoc Hospital District Board of Supervisors. Following his death from job-related cancer, Linual was posthumously named the 2018 Lompoc Man of the Year by the Lompoc Chamber of Commerce. He is survived by wife, Carolyn, his children, Allison, Lauryn and Linual, III, and his stepsons Rick and Jeff.
---
On the Memorial
Located in Sacramento, the California Firefighters Memorial immortalizes the names of those lost in the line of duty. Learn more »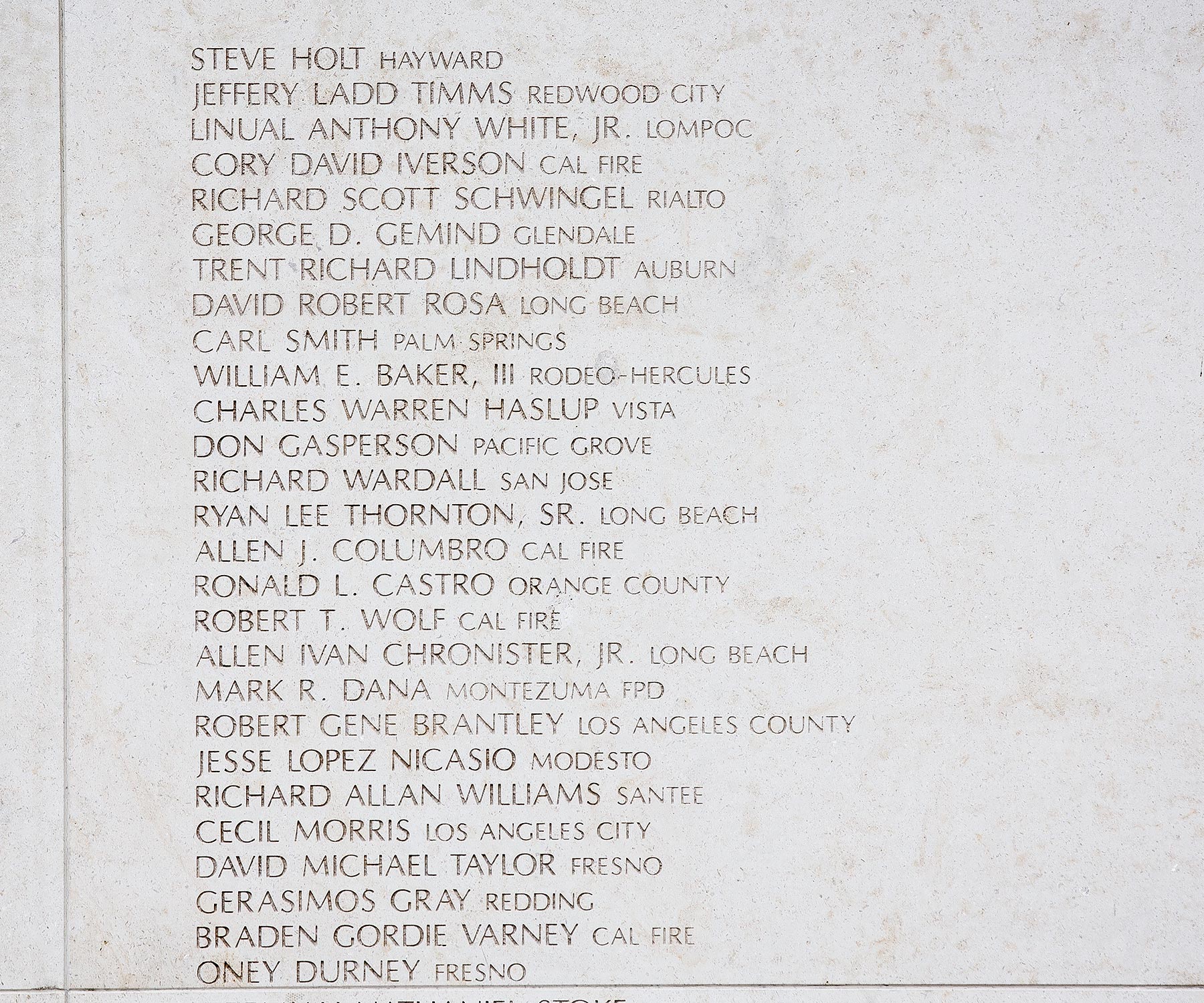 Inscription Location
Back
Front