George Sandy Willett, Jr.
Department: CDF
Deceased: September 06, 2006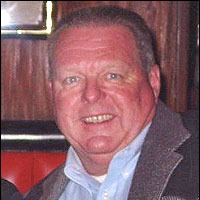 Born and raised in California's heartland, Sandy Willett was respected for who he was and how he lived. Tragically, his life was taken on September 6, 2006, while doing a reconnaissance flight over a dangerous area where three fires had erupted in the previous days, for the California Department of Forestry and Fire Protection. Sandy's career in public safety began when he graduated from College of Sequoias Police Academy in Visalia, California. After working with the Lemoore and Santa Barbara Police Departments, his love for aviation led him to fly to far away places like Columbia, South America as part of the Federal drug eradication program. An avid aviator throughout his life, Sandy could not imagine a life without flying. Combing his pilot skills and love for public service, he went to work for CDF and DynCorp as an air attack pilot based in the Porterville Air Tactical Base. Sandy is survived by his loving wife and best friend, Judyí__ and many, many beloved friends whose lives he touched along the way.
---
On the Memorial
Located in Sacramento, the California Firefighters Memorial immortalizes the names of those lost in the line of duty. Learn more »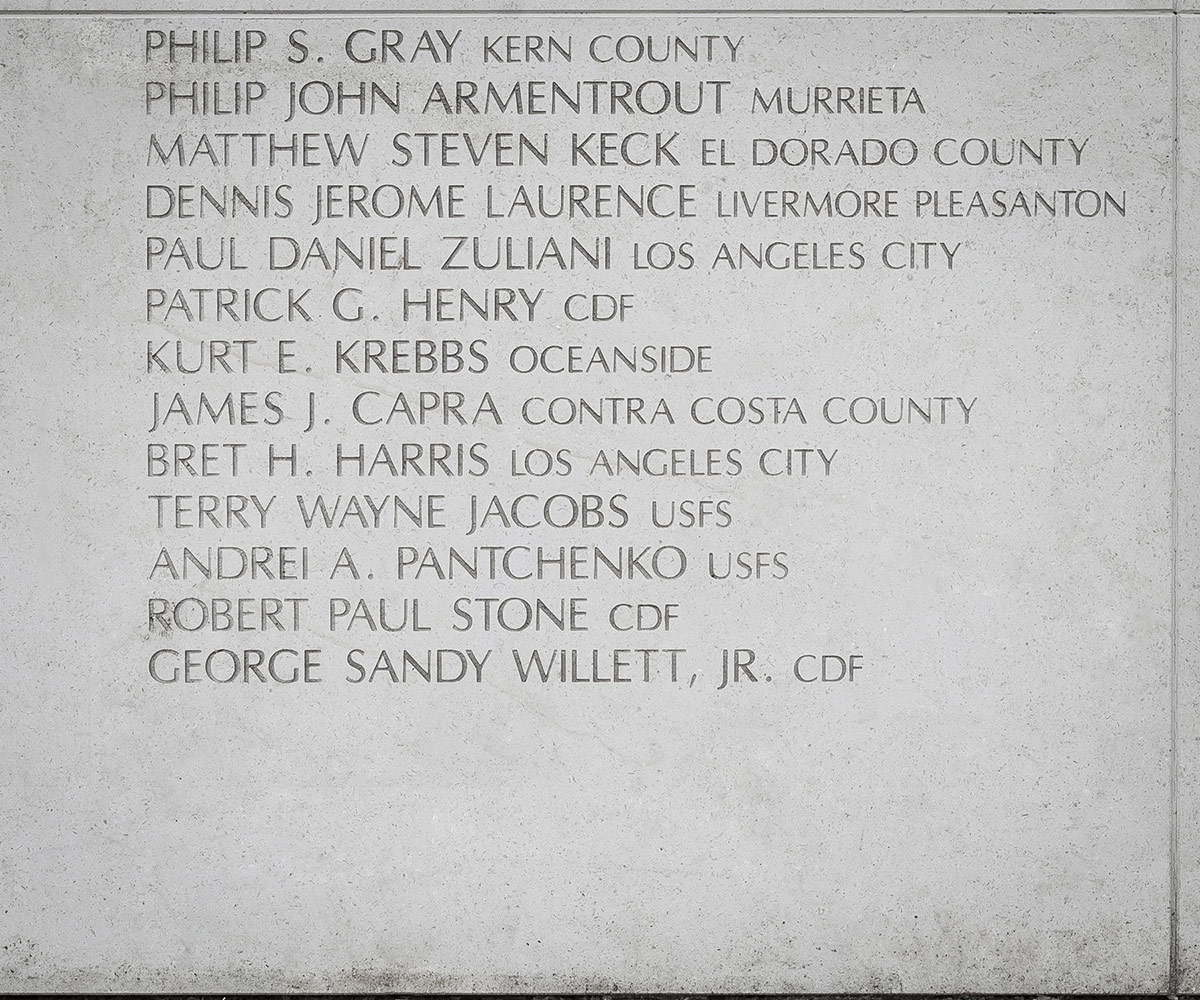 Inscription Location
Back
Front