LODD: Ventura Co. Fire Engineer Gary Oliver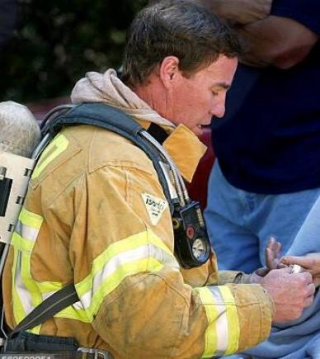 The Ventura County Fire Department and Ventura County Professional Firefighters, Local 1364 are saddened to announce the passing of retired Fire Engineer Gary Oliver who died of job-related cancer.
A 27-year veteran of the Ventura County Fire Department, Brother Oliver is remembered as a highly regarded and accomplished fire engineer. "Gary was at once resolute and conscientious; he knew himself and where he stood but respected and valued the thoughts of his brothers and sisters in the firehouse."
Memorial Service
A memorial service for Brother Oliver will be held on Saturday, February 23, 2019 from 10 a.m. – 11 a.m. at Ventura Church of Christ, 5401 Byrn Mawr, Ventura, CA 93003.