LODD: Stockton Fire Captain Max Fortuna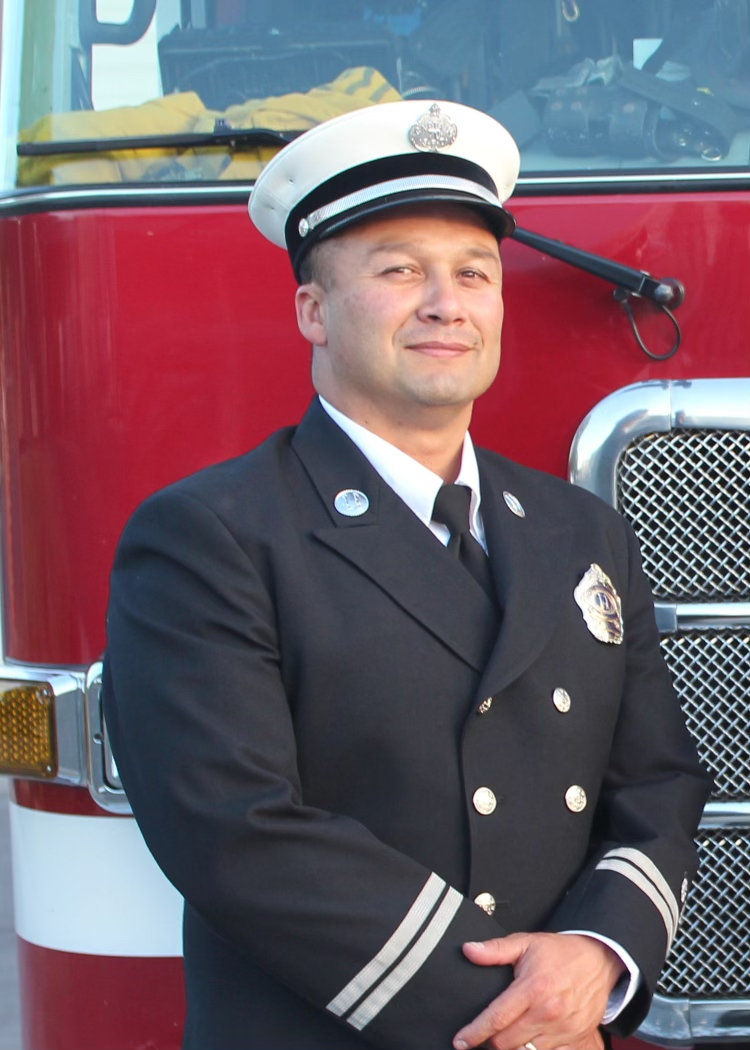 WATCH: Memorial Services honoring fallen Stockton Fire Captain Max Fortuna at Stockton Fire Facebook Page.
Stockton Firefighters Local 456 and the Stockton Fire Department are saddened to announce the loss of one of their own in the line of duty.
Stockton Fire Captain Vidal "Max" Fortuna was shot in the early morning hours of January 31 while operating at a fire. He was transported to a nearby hospital where he died of his wounds. Brother Fortuna was 47 years old.
Remembered as a man who loved his job and his community, Brother Fortuna was a 21-year veteran of the Stockton Fire Department and a proud member of Stockton Firefighters Local 456.
"He never missed a day and never complained about being on the job," said Local 456 President Mario Gardea. When he wasn't on the job, Brother Fortuna was on the ball field, coaching youth sports in his community. He also played bass in his church ministry in Modesto.
Brother Fortuna leaves behind a wife and two adult children.
MEMORIAL SERVICES
A Celebration of Life for Captain Max Fortuna for family and the public safety community was held on February 8, 2022 at Banner Island Ballpark in Stockton. You can view a recording of the service HERE at the Stockton Fire Department Facebook page.
"Everyone's brother": Capt. Max Fortuna remembered at Stockton memorial — KCRA
REMEMBRANCES
A fund has been established by Stockton Firefighters Local 456 to provide support for Brother Fortuna's family through Fund The First. Those wishing may contribute HERE.
Individuals wishing to send notes of condolence to the family and brothers and sisters may address them:
c/o Stockton Fire Dept. Station 2,
110 W. Sonora St.,
Stockton, CA 95203
"Slain Stockton Firefighter Leaves Mark on Community" — KCRA