LODD: Santa Cruz Fire Captain Brian Tracy
It is with broken hearts that the Santa Cruz Fire Department and Santa Cruz City Firefighters, Local 1716, share news of the passing of one of their own.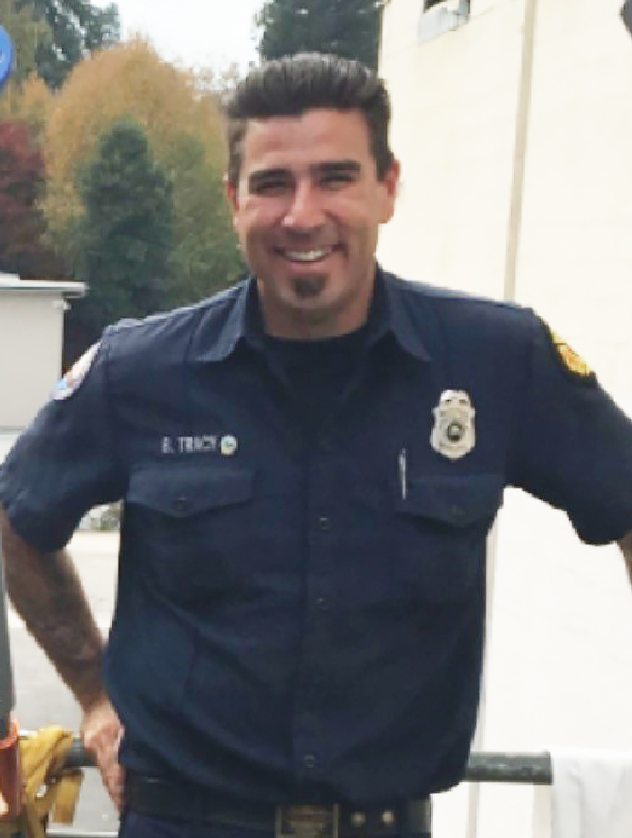 Captain Brian Tracy, 43, passed away on April 27, 2023, following a courageous two-year battle against work- related brain cancer. Captain Tracy served the Santa Cruz City Fire Department for 16 years. He was a proud member of Local 1716, a role model for the countless number of firefighters he trained, and a fearless servant to the community of Santa Cruz. Captain Tracy is survived by his wife, Stephanie, and their daughter, Stella.
Celebration of Life:
Saturday, May 20, 2023, at 11:00 am
Twin Lakes Church
2701 Cabrillo College Dr.
Aptos, CA 95003
Class A Uniform or Duty Class B uniform, or appropriate civilian dress is requested.
Honor Guard:
RSVP ASAP to Ben Dominguez at 916-709-9069
Apparatus Parking:
Saturday, May 20th at 9:00 am
Sea of Blue Report:
Saturday, May 20th at 9:30 am