LODD: Santa Clara City Fire Captain Troy Buzzell
Santa Clara City Firefighters, Local 1171 and Santa Clara City Fire Department are saddened to announce the loss of one of their own.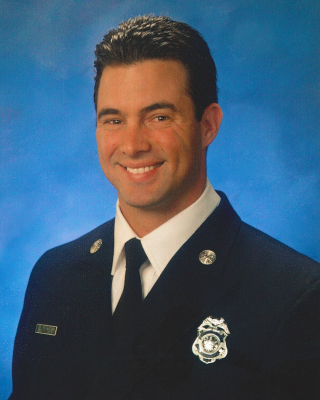 Fire Captain Troy Buzzell took his own life on February 1, 2021 after a battle with work-related PTSD.
Brother Buzzell was a 15-year veteran of the Santa Clara City Fire Department. He was heavily involved in all aspects of firefighting, including being a highly respected truck and rescue instructor, Wildland Engine Boss, and a member of the FEMA California Task Force 3- Urban Search & Rescue Team.
He is survived by his wife and two children.
Donation Information:
To honor Brother Buzzell's life of service, donations are being accepted on behalf of the family. A GoFundMe account has been created in his name. Condolence cards, gift cards and the donation items that don't require someone to receive them should be mailed to Santa Clara Firefighters Foundation C/O Buzzell Family 1124 Walsh Ave, Santa Clara, CA 95050. In lieu of flowers, please send donations to Santa Clara Firefighters Foundation.