LODD: San Francisco Fire Dept. Lt. John G. Murphy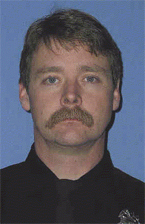 It is with deepest regret and sorrow that we report the line-of-duty death of Lieutenant John G. Murphy of IAFF Local 798 - San Francisco. Brother Murphy, 49, passed away on Jan. 28, 2014 from job-related cancer.
Brother Murphy was a 25-year veteran with the San Francisco Fire Department and was a member of Engine 21. He leaves a wife and two children that he dearly loved, as well as his firefighting brother, Derrick Murphy, also a member of the San Francisco Fire Department.
Memorial Services
A memorial service will be held at 10:30 a.m., Feb. 10, 2014 at St. Monica's Church, 470 24th Avenue, San Francisco, Ca., followed by a private burial.
Donations in memory of Brother Murphy can be sent to the San Francisco Firefighters Cancer Prevention Foundation, c/o IAFF Local 798, 1139 Mission Street, San Francisco, CA  94103 or online at: www.sffcpf.org.  Other expressions of sympathy or condolences to the family or to Local 798 can be sent to the same address or emailed to gail@sffdlocal798.org.