LODD: San Francisco Fire Dept. Firefighter Clyde Watarai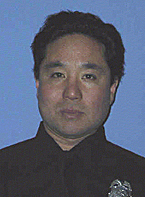 It is with deepest regret and sorrow to report the line-of-duty death of Firefighter Clyde Watarai of IAFF Local 798 - San Francisco. Brother Watarai, 57, passed away on Feb. 5, 2014 from job-related lung cancer.
Memorial Services
A memorial service will be held at 10 a.m. Feb. 14, 2014 at Saint Paul's Catholic Church, 221 Valley St., San Francisco. A reception will follow immediately after the service at Slovenian Hall, 2101 Mariposa, San Francisco.
Donations in memory of Brother Watarai can be sent to the San Francisco Firefighters Cancer Prevention Foundation, c/o IAFF Local 798, 1139 Mission Street, San Francisco.