LODD: San Francisco Fire Battalion Chief Terry Smerdel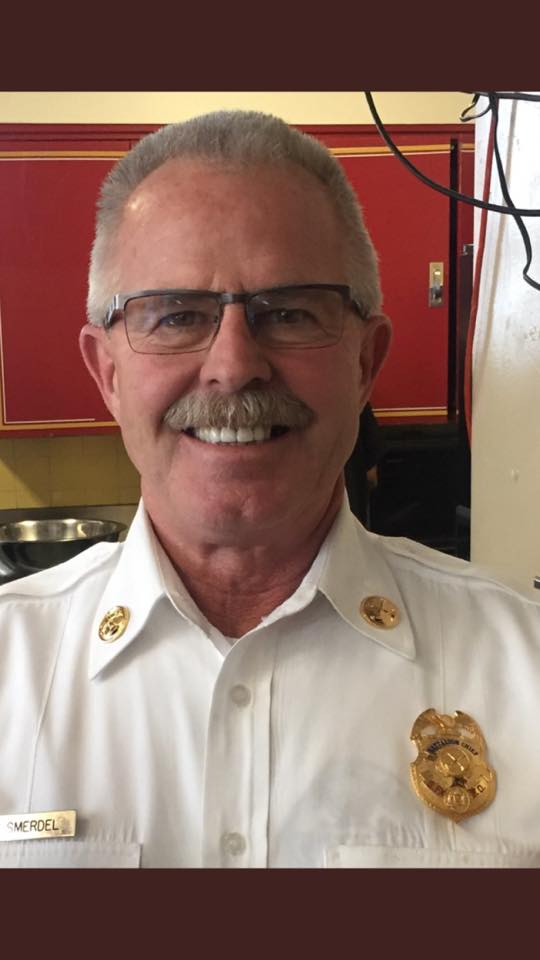 San Francisco Fire Department and San Francisco Firefighters Local 798 are saddened to announce the passing of one of its own in the line of duty.
San Francisco Battalion Chief Terry Smerdel passed away this weekend after returning to his station from a fire alarm.
Brother Smerdel is part of a firefighter family, as his father and brother were also firefighters. He was looking forward to travelling to Houston with his son to volunteer rebuilding the city after Hurricane Harvey.
Brother Smerdel served with San Francisco Fire Department for 25 years before his untimely death. He is survived by his wife Cyndy, daughter Danica and son Jack, as well as his sister Kathy and brother Tony.
Memorial Information
A memorial service for Brother Smerdel will be held at 10:00 a.m. on Tuesday, September 19, 2017 at St. Ignatius Church, 650 Parker Ave, San Francisco, CA 94118.
Additional information can be found at 415-760-1533.
WATCH: Veteran SF Firefighter Dies After Early Morning Call (NBC Bay Area)