LODD: Orange County Firefighter Ron Castro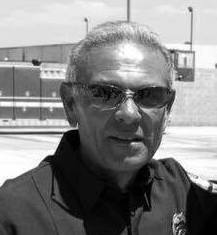 Orange County Fire Authority and Orange County Firefighters Local 3631 are saddened to announce the loss of one of their own in the line of duty.
OCFA Firefighter Ron L. Castro succumbed to job-related cancer on November 30, 2016. A veteran of the Vietnam War, Brother Castro served for four decades as a proud Santa Ana firefighter. When Santa Ana merged with Orange County Fire Authority, he continued to serve another four years with OCFA.
"Ron was well-known for his positive energy as well as his passion for golf and traveling," said OCFA Chief Jeff Bowman, in a release posted on Instagram.
Ron is survived by his wife, Michelle, son Brandon, daughters Jennifer and Madison, Mother Esperanza and Father Cedie.
Memorial
Funeral services for Brother Castro will be held on Tuesday, December 6, 2016 at 10:00am at the Calvary Chapel Costa Mesa, 3800 S. Fairview St., Santa Ana, California. Uniformed personnel are asked to RSVP and arrive by 8:30am.
Details, RSVP, apparatus and contact info can be found on this memorial page at OCFA's website.
Condolences
Expressions of sympathy and condolence may be addressed to IAFF Local 3631, 1900 E. Warner Ave. Suite G, Santa Ana, CA 92705.