LODD: NASA Jet Propulsion Laboratory Fire Captain Michael E. Tyler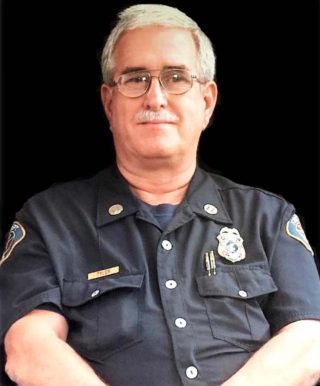 NASA's Jet Propulsion Laboratory Fire Department is saddened to announce the passing of one of their own in the line of duty.
Fire Captain Michael E. Tyler died suddenly on January 29th as the result of a job-related illness.
Brother Tyler began his career with the Sierra Madre Fire Department, later joining the NASA/JPL Fire Department. He would go on to serve the employees and missions of the Jet Propulsion Laboratory for almost 29 years.
Brother Tyler was a loving and kind person who enjoyed visiting Disneyland with his wife and spending his free time traveling. As a father, husband, mentor, friend, and brother he will be truly missed.
Memorial Services
There will be a memorial service on Saturday, March 4, 2017 beginning at 11 a.m. located at the Episcopal Church of the Ascension, 25 East Laurel Avenue, Sierra Madre, CA 91024.
Those departments interested in providing uniformed personnel or apparatus are encouraged to contact Bobby Andrews at (626) 833-4033.
Remembrances
In order to assist Captain Tyler's family with the financial burden stemming from his passing, a Go Fund Me page has been established and can be accessed here.