LODD: Modesto Fire Captain Doug McCullough
It is with broken hearts that the Modesto Fire Department and Modesto City Firefighters Association IAFF Local 1289 share news of the passing of one of their own.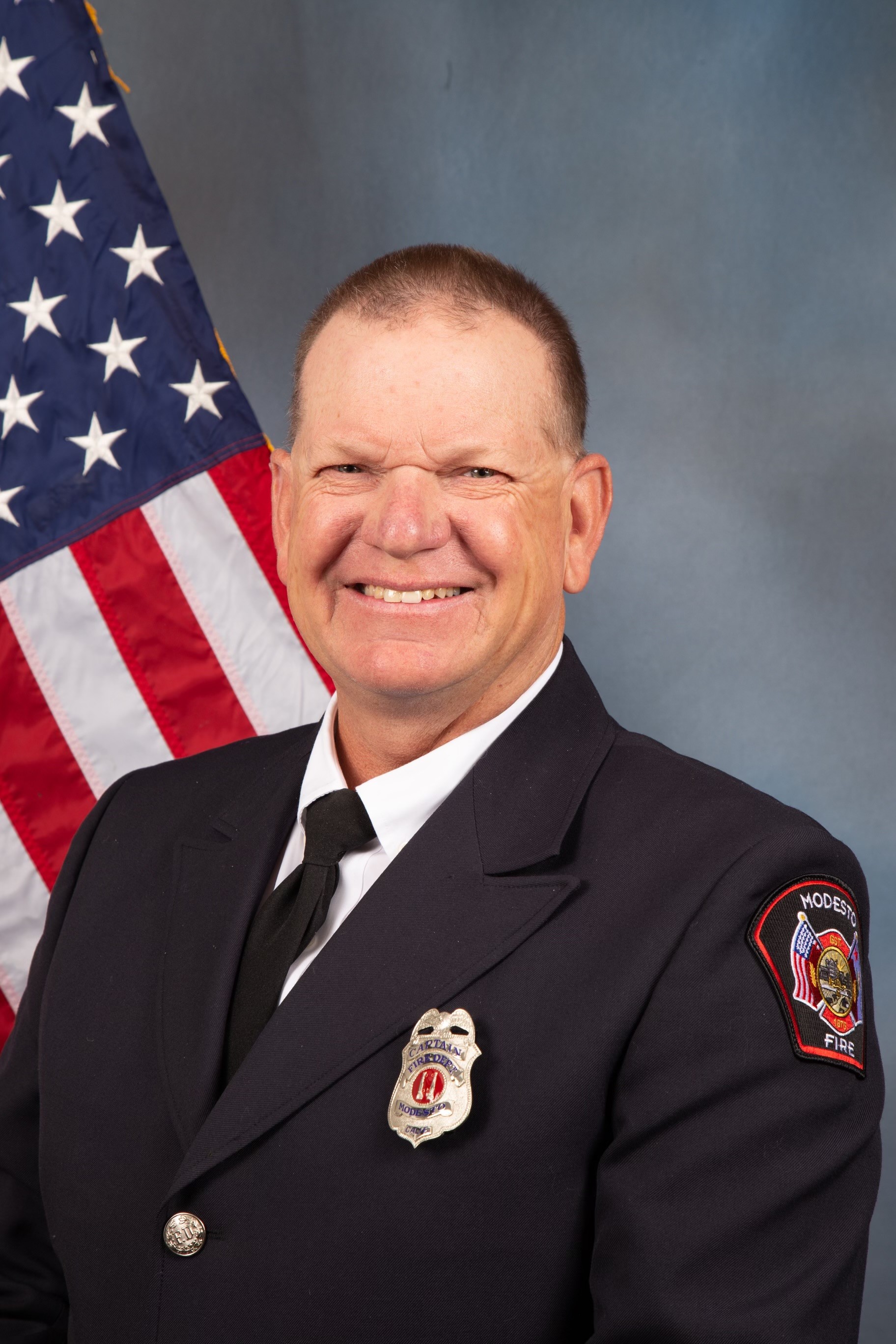 Fire Captain Doug McCullough, 52, passed away on Sunday, March 19, 2023, following a courageous battle against work-related cancer. He served the Modesto Fire Department for 11 years and began his fire service career in 1994 with Salida Fire Protection District. He is survived by his wife, Krista, and their two children Bryan and Makenzie.
Celebration of Life:
The Celebration of Life service for Captain Doug 

McCullough

 will be held on Tuesday, April 11th at 11:00 a.m. at The House, located at 1601 Coffee Road. This service is open to friends, family, and public safety personnel. 
In lieu of flowers, the family requests donations be made to California Fire Foundation or International Association of Firefighters.
Fire Departments wishing to show support are asked to RSVP the link below as soon as possible. Please indicate the number of personnel, apparatus type, and number of apparatus attending from your agency.
All visiting agency apparatus will need to be parked by 9:00 a.m. the morning of the service. Attire is Class A or Class B uniform, badges shrouded. Uniformed personnel are asked to meet at the front of the Worship Center no later than 9:30 a.m. the morning of the service to participate in the "Sea of Blue".
The Central Valley Incident Management Team, in cooperation with multiple agencies, including; MST partners, the California Fire Foundation, CPF, IAFF, and Modesto Firefighters Association, Local 1289, is coordinating this event to honor our fallen brother.