LODD: Los Angeles County Firefighter Gino "Rick" Zeni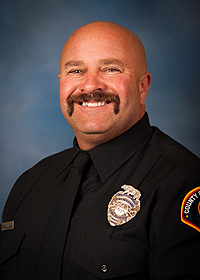 Los Angeles County Firefighters, Local 1014 is saddened to announce the passing of Firefighter Geno "Rick" Zeni.
Geno "Rick" Zeni passed away after suffering a job-related heart attack on October 17, 2015 at the young age of 49.
Brother Zeni was a longtime public servant who had previously served as a lifeguard with Ventura County, a firefighter with the City of Santa Paula and a firefighter with Ventura County Federal Fire Department. Rick began his career with the Los Angeles County Fire Department in 2003, and served faithfully for 12 years.
He leaves behind his wife, Sandra, and two children.
Memorial Services
A flag ceremony will be held on Thursday, October 22, 2015, beginning at 11:00 a.m. at:
Los Angeles County Fire Department, Fire Station 125
5215 North Las Virgenes Road
Calabasas, CA 91302
A memorial service will be held on Monday, October 26, 2015, beginning at 3:00 p.m. at:
Calvary Community Church
5495 Via Rocas
Westlake Village, CA 91362
Should you have any questions, or you plan on sending apparatus, please contact Andy Doyle at andydoyle@local1014.org or (562) 307-7045.