LODD: LA City Firefighter III Jose M. Perez
The Los Angeles City Fire Department and United Firefighters of Los Angeles City, Local 112 are saddened to announce the loss of one of their own.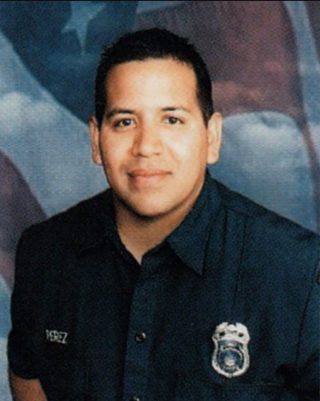 Firefighter III/Paramedic Jose M. Perez passed away on July 25, due to complications of COVID-19. He was 44 years old.
Brother Perez served the city of Los Angeles for 16 ½ years. He is survived by his wife and three children.
During this global pandemic, the family of Brother Perez has decided to honor his memory by holding a virtual funeral service on Saturday, August 15, 2020. In lieu of any outside fire department members wishing to attend in person, UFLAC is requesting that you send a department patch and/or funeral wreath to represent your membership. The Patch will be displayed in a shadow box for the family at the memorial to represent your attendance. Wreaths are still appreciated and will be presented on the stage at the service.
Fire department patches must be received by Friday, August 14 and sent to the following address:
UFLAC
ATTN: Maria Riggs
1571 Beverly Boulevard
Los Angeles, CA 90026
Flowers and funeral wreaths can be sent to:
Cottonwood Church
4505 Katella Avenue
Los Alamitos, CA 90720