LODD: Kern Co. Battalion Chief Michael Heffner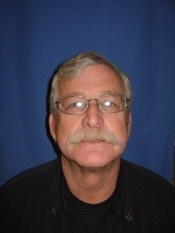 The Kern County Fire Department and Kern County Fire Fighters, Local 1301 are saddened to announce the loss of one of their own.
Battalion Chief Michael Heffner lost his battle with job-related Leukemia on December 17, 2016 at UCLA Medical Center. Brother Heffner served with the Kern County Fire Department for 28 years, working his way up through the ranks. His battle with job-related cancer forced his retirement in 2013.
Brother Heffner is survived by his wife, Janie Heffner.

Memorial Information
Information regarding memorial services remembering Brother Heffner are still pending. Check for more at www.cafirefoundation.org.

Condolences
Expressions of sympathy and condolence may be addressed to Kern County Fire Fighters Local 1301, 7900 Downing Ave., Suite D, Bakersfield, CA 93308.