LODD: Fire Captain/Paramedic Matthew G. McKnight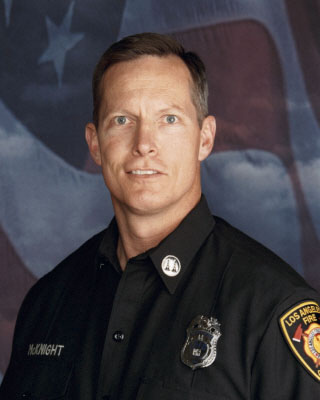 It is with great sadness that United Firefighters of Los Angeles City Local 112 announce the loss of one of their own in the line of duty.
Fire Captian/Paramedic Matthew G. McKnight passed away in the fire station on Monday, August 12. The Los Angeles County Coroner will perform a detailed investigation into the cause, time and manner of Captain McKnight's passing.
McKnight, 51, a resident of Thousand Oaks, is survived by his wife, teenage daughter and pre-teen son, as well as two brothers who are active-duty members of the LAFD.
Memorial Services
The funeral will be held Saturday, August 24th at 11:00AM at Calvary Community Church in Thousand Oaks.
Calvary Community Church
5495 Via Rocas
Westlake Vilaage, CA
Contact person: Pastor Sean Meade (Cell 316-204-7712)
Updated information will be posted on the LAFD News & Information blog as soon as it becomes available.