LODD: Fire Captain Chris Cuzynski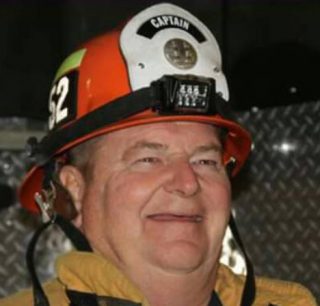 San Gabriel Firefighters Local 2197 is saddened to announce the passing of retired Fire Captain Chris Cuzynzki who died Friday October 28, 2016 of a job-related heart attack.
Cuzynski served 28 years with the San Gabriel Fire Department. He also served two years as a federal firefighter assigned to Marine Corps Air Station El Toro marine base and two years in the U.S. Forest Service as an Oak Grove Hot Shot, for a total of 42 years of service.
He leaves behind his wife, Susie, his two children, Joe and Carolynn, and his mother, Betty.
MEMORIAL INFORMATION
A memorial service for Captain Cuzynski will be held on Saturday, November 19, 2016 at 10:00 a.m. at Saint Anthony's Church, 1901 S. San Gabriel Blvd, San Gabriel, CA 91776.