LODD: Contra Costa Co. Fire Captain Roger Harless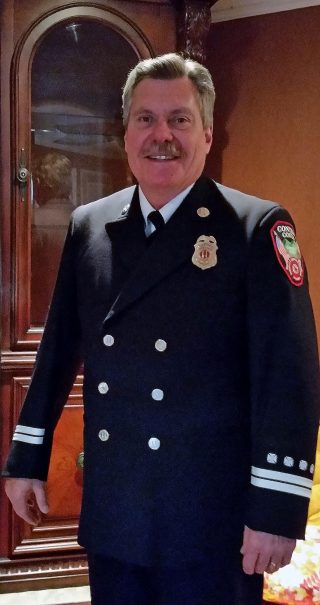 The Contra Costa County Fire Protection District and Contra Costa County Firefighters, Local 1230 are saddened to announce the passing of one of their own in the line of duty.
Fire Captain Roger Harless passed away on January 9, 2019 at the age of 60 due to cardiac arrest resulting from job-related illness.
Brother Harless spent nearly three decades as a firefighter with Contra Costa Fire Protection District rising to the rank of Captain at Station 11.
Roger is survived by his wife, Karen, two daughters and son.
Memorial Services
Visitation will be held on Wednesday, January 16, 2019 from 5:00 p.m. – 8:00 p.m. at Ouimet Bros. Concord Funeral Chapel, 4125 Clayton Road, Concord, CA 94521.
The memorial service will be held on Thursday, January 17th, 2019 at 10:30 a.m. at St. Bonaventure Catholic Church, 5562 Clayton Rd, Concord, CA 94521.
Procession will follow after the memorial service. Brother Harless will be buried at Queen of Heaven Cemetery, 1965 Reliez Valley Rd, Lafayette, CA 94549.
Local 1230 will be hosting a gathering after the burial service at 2:30 p.m. at Zio Fraedo's 611 Gregory Lane, Pleasant Hill, CA 94523.
Agencies that are interested in participating in the procession for the Funeral Services for Contra Costa County Fire Protection District, Fire Captain Roger Harless on Thursday the 17th need to contact Lon Goetsch LGoet@cccfpd.org or (925) 383-5017. The procession will be traveling from the church to the burial site. Information on apparatus parking and procession instructions will be provided.