LODD: CDF Firefighters Asst. Chief Renny E. LeRoy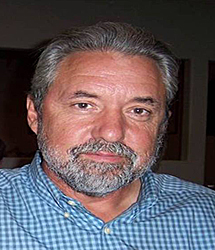 It is with deepest regret and sorrow to report the line-of-duty death of Assistant Chief Renny E. LeRoy of IAFF Local 2881 - CDF Fire Fighters, Sacramento, California. Brother LeRoy, 60, passed away on Thursday, April 3, 2014 from pancreatic cancer.
Chief LeRoy began his career with CDF in 1971 as a Firefighter in the Fresno-Kings Unit. In 1972 he became a Fireman and in 1974 he promoted to Fire Apparatus Engineer. In 1981 he promoted again, this time to Miramonte Camp as a Fire Crew Supervisor (Fire Captain). In 1987, Chief Leroy promoted to Battalion Chief at the California Institute for Women Training. He transferred to the Tuolumne-Calaveras Unit at Baseline Camp in 1991 and was based at the Emergency Command Center from 1994 until 2001 when he promoted to the Assistant Chief – Administrative Officer. In 2003, Chief LeRoy returned to Baseline Camp and retired in 2006.
The Funeral Service will be held at 1 p.m. April 8, 2014 at University Vineyard Church, 4910 N. Woodrow Ave., in Fresno. (559) 346-1872. A reception will follow after the service.
Expressions of sympathy or condolences for the family can be sent to 1178 Mill Street, Selma, CA 93662. Other expressions for the family or the local can be sent to IAFF Local 2881, 1731 J Street, Suite 100, Sacramento, CA 95811-3022, or emailed to smokeyo2@volcano.net.