LODD: CAL FIRE Firefighter I Jim Buckley
CAL FIRE Local 2881 and CAL FIRE are saddened to announce the loss of one of their own.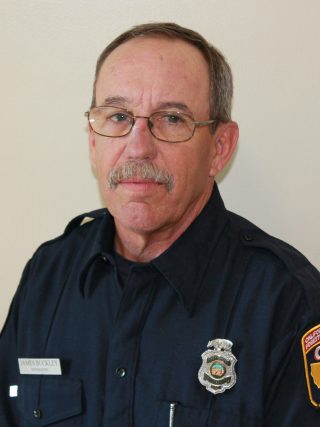 CAL FIRE Firefighter I, Jim Buckley, passed away on June 13, 2019 at the age of 61 from job-related cancer.
Brother Buckley began his career with CAL FIRE in 2005 at Point Arena Station and moved to the aviation world in 2018 working at the Ukiah Air Attack Base. He is remembered as a courageous and reliable friend who was always willing to lend a hand to those in need.
Memorial Information
A celebration of life for Brother Buckley will be held on July 13, 2019 at Camp 20 Recreation Area, Mile Marker 17 on Highway 20, 15800 Highway 20, Fort Bragg, CA 95437. The service will begin at 11:00am.
Shuttles will be provided for long range parking. Walking paths are available, but on uneven ground to the site of service from the parking area. Please arrive early and carpool if possible as parking may be limited.
Outside agencies please arrive by 9:00am.
For questions, please contact Jesse Torres at 916-708-8151.